Our team at RankMonsters is proud to announce that we're now listed as Google Ad Grant Certified Professionals. As one of the first agencies to be included in this program, we're very excited to continue our work with both the Ad Grants team at Google and with nonprofits around North America and beyond.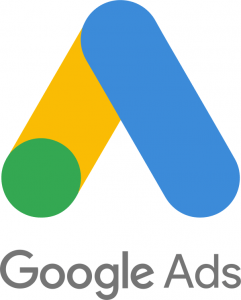 The Goal Of A Certified Google  Ad Grant Professional
According to Google, the goal of the Certified Professionals Community is to "enhance the Ad Grants experience for professionals and Grantees alike." Google recognizes that there are many challenges for nonprofits when it comes to understanding the Google Ads platform and managing the Ad Grant. Through this initiative, nonprofits will be able to find trustworthy agencies and partners to help apply for and manage their Ad Grants.
When you partner with RankMonsters to manage your Google Ad Grant, you get an experienced and engaged partner to help with every aspect of your Grant account. We've worked with nonprofits across the US and Canada of every type and size, from single-person organizations to large museums and libraries.
What We Bring To The Table
Here are a few of the benefits you can see when you work with RankMonsters to manage your Google Ad Grant:
Fast Approval – If you don't have the Grant yet, our team can help you get approved quickly and without unnecessary delays.

Free Applications – We will help your nonprofit apply for the Google Ad Grant for no charge and with no obligation to use our management services.
Experienced Management – Our team has years of experience managing both standard Google Ads campaigns and Ad Grant accounts. We can recognize issues before they become problems, and help respond to and solve them fast.
Full Reporting – Every month you get a complete and detailed report of your campaign's performance and progress.
No Strings – Our goal is to help your nonprofit fulfill its mission. Because of that, all of our services are straightforward and can be canceled at any time.
Let Us Help You Help Others
If you're interested in partnering with us to apply for or manage your Google Ad Grant, simply fill out the form on our website or give us a call at (405) 605-8218 today. We're ready to help your organization take the next steps toward online success!