Google Adwords is a great way to raise awareness for your organization, but it can be hard to get the most out of online advertising unless you have years of experience. Because of this, many organizations trust online advertising agencies to manage their Adwords accounts. How do you know you're working with an agency that can bring you results?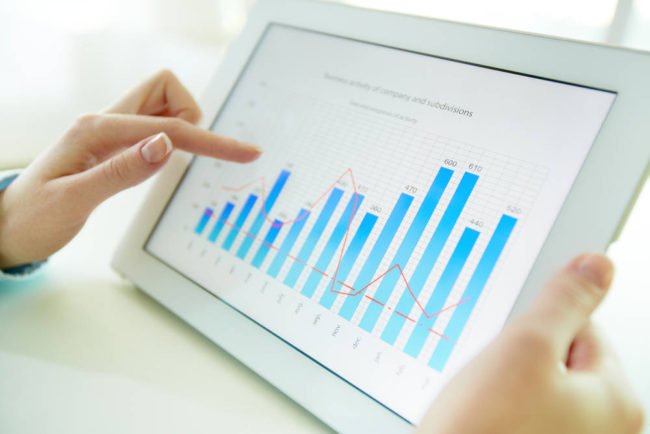 One option is to work with a Google Certified Partner. Certified Partners are agencies that have met requirements set by Google to ensure the quality of their services and results. There are several reasons you may want to consider working with a Certified Partner agency for your online advertising.
What Is an Adwords Certified Partner?
A Google Certified Partner agency must meet the following requirements:
Must have at least one account manager who has passed two or more Google Certification exams.
They need to have managed a minimum Adwords spend of $10,000 over the last 90 days.
They must have actively managed campaigns for 60 out of the last 90 days.
This ensures that your Adwords agency is experienced and knowledgeable about managing Adwords accounts.
In addition, Google also monitors the accounts of Certified Partners to ensure they meet the best practices for Adwords accounts. If an agency doesn't follow these best practices, their certification can be revoked. So you know a certified agency follows them. These best practices ensure you get a good return on your advertising budget and that your ads are managed properly.
Certified Partners Have a Wide Knowledge Base
With knowledge of best practices, Google Certified Partner agencies are also well-versed in all the features and tools Adwords offers to boost campaign performance. This includes the use of features and techniques; like negative keywords, ad extensions, keyword match types, ad testing, and ad scheduling.
Along with how to use these tools, Certified Partners also understand when (and when not) to use them. For example, nonprofit clients who advertise through the Google Adwords Grant won't need to use negative keywords or match types the same way a regular business will. Knowing the differences between account types and how those differences affect your campaign needs is important, and Certified Partners bring that experience from the start.
Certification Assures Customer Service
When an agency applies to become a Google Certified Partner, they submit all of their account data to Google for review. Only agencies with high overall performance and quality metrics are allowed to become Certified Partners. Some of the metrics Google reviews are:
Account-level Quality Scores – Quality Score is a metric designed by Google to measure the overall performance of ads and keywords. Higher quality scores earn advertisements lower costs per click (CPC) and better visibility. Google reviews the quality scores of all accounts an agency manages when reviewing them for Certified Partner status.
Conversion Rates – For accounts with goals and conversions set up, Google monitors conversion rates to judge the quality of traffic an agency sends to their clients' sites. Higher conversion rates indicate higher quality and better performance.
Client Retention – If an agency has high client churn or turnover, this can be an indicator they aren't providing the service that clients want. Google looks at client retention rates to see how well an agency performs with clients overall.
Get Access to New Features
Another benefit of working with a Certified Partner agency is they have access to beta features which non-certified agencies cannot use. Sometimes these beta features are released to Certified Partners more than a year before they are released to the general public.
Google also monitors Certified Partner accounts using these tools and features to ensure they are used to maximize ROI and performance. By monitoring the ways Certified Partners test and use tools; Google gets data on how to improve their offerings and ensures their partner agencies are helping clients succeed.
When you work with a Certified Partner agency, your account gets access to all of these beta features as well. That means you won't be left behind by competitors who have access to these new tools. You'll get a concrete advantage over the competitors who don't.
Receive Help Directly from Google
Once a Certified Partner agency reaches a certain total account spend, they get access to their own Google Representatives who can help resolve issues and provide answers to questions. This means you won't have to wait in line to hear back from Google when you have a problem – your agency can simply contact their Google Rep and get answers fast.
In addition, Google gives Certified Partners access to training and tools that other Adwords customers don't receive. You will find that in many cases Google Reps even help Certified Partner agencies with optimization advice and tips to ensure accounts are performing at their best. Google invests heavily in ensuring Certified Partners provide the best Adwords experience possible. This in turn helps the agencies bring in more clients and provide great service.
Work with a Certified Partner Agency Today
If you want to ensure your online advertising succeeds, give RankMonsters a call. As a Google Certified Partner, we have the experience, tools, and knowledge to create and manage a successful online advertising campaign. Call (405) 605-8218 today, or visit us on Facebook to get more tips for succeeding online.