Are you an organization that uses the Google Adwords Grant, or are considering signing up for it in the future? Then you should know that, just like Santa; Google has a naughty list. Unlike Santa's list, though, it is difficult – if not impossible – to get off of Google's naughty list.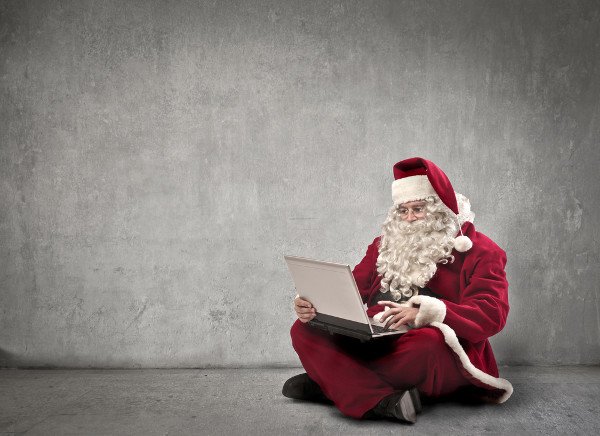 Let us explain
Google owns and operates the Adwords platform, and that means they get to decide who uses it. They also have very specific rules and guidelines for how you're allowed to use it – and if you make a mistake, you could end up getting your website or your entire account suspended – a.k.a., put on the Naughty List.
Most of the time, Google only suspends sites and accounts that deserve it. However, it is possible to land on the Naughty List by accident – even when you're signing up for Adwords for the very first time. Unfortunately, no matter how you end up on the list, it's always difficult to get back off it. Sometimes you simply can't.
That's why, when applying for a Google for Nonprofits Membership or the Adwords Grant, there are important steps to take to make sure you do not end up on the Naughty List.
Familiarize Yourself with Adwords Advertising Policies
One of the best ways to ensure your site isn't in violation of Google's rules and guidelines is to be familiar with what those guidelines are. That's why a good first step is to look over the Advertising Policies for Adwords.
These policies form the backbone for acceptable use of the Adwords network. Violating these policies will generally only result in your ads being disapproved, but in some serious cases Google will suspend your website or your entire Adwords account. If you plan to manage your own Google Grant, we recommend becoming very familiar with the Advertising Policies to make sure you don't violate them and run into trouble.
Check Your Website Carefully
Another important step in signing up for the Google Grant is checking your website carefully to make sure you haven't unintentionally violated a policy. Remember, even if you violate a policy by accident, Google can – and sometimes will – permanently suspend your account.
Here are a few common issues we've seen that can prevent sites from being approved for the Adwords Grant, or that can lead to account suspensions.
Using the Wrong Website
When you apply for a Google for Nonprofits membership, you will answer some questions about your organization and provide some information. One of the requirements is that you provide a validation token from TechSoup – a long string of letters and numbers that Google uses to verify your nonprofit status.
What Google doesn't make fully clear, though, is that if you want to apply for the Ad Grant under your Google for Nonprofits membership, your ads must use the same site as the one listed on your TechSoup profile when you completed your initial application.
For organizations with more than one website or that aren't sure which URL is associated with their Google for Nonprofits account, this can present a problem. If you apply for the Ad Grant using a different site than the one you used in your initial application, Google could disapprove your request. Worse, they might approve it and then suspend your account.
You should note that you can apply to use more than one website under your Ad Grant account, but only after it's been approved.
Using Redirects and Frames
Another common Adwords mistake is sending users to a page on your site that redirects traffic or includes data from another website. For instance, if your landing page uses a frame to display content from an outside website, this can throw up major red flags for Google.
In some cases Google will simply be unable to reach your website and will disapprove your ads. However, Google could also see your redirects as a violation of the "Circumventing Systems" policy, which almost always results in a full and irreversible suspension of your account.
If you're not sure if your landing page is redirecting traffic, there are a few simple tests you can perform:
Type or paste the URL for the page you want to use in your ads into your address bar and push "Enter." When the page loads, is the URL exactly the same or did it change? If it's not the same, your URL is most likely redirecting to another page, which could cause trouble.
Use your mouse to right-click on your page. In the box that opens, you should see an option that reads "View Page Source." However, in some cases you will also see "View Frame Source" underneath. If you see that second option, stop! If you continue, you could end up on the Naughty List.
Putting Bad Links On Your Site
When you put an ad on Adwords, you might not realize that Google isn't just looking at your website when it approves it. Google's "spiders" crawl the page you link to, of course – but they also crawl the other pages on your website, and then they crawl all the pages those sites link to as well. That means when you link to a service page from your ad, Google will follow it and crawl every other page it links to as well.
This can be a problem when your site has lots of external links. Perhaps you wrote a blog post a few years ago that linked to another page, or you have a list of sources for some content. If any of those other sites gets compromised or starts doing something malicious, Google can and will disapprove your ads or suspend your website or Adwords account as part of their "Malicious or Unwanted Software Policy."
This is one of the toughest issues to solve with Adwords. Here are a few reasons we've seen websites and accounts get suspended through this policy:
Using an outdated WordPress plugin.
Linking to pages that previously hosted malware (but were since cleaned up).
Linking directly to a Google Maps URL instead of using the Google Maps API for location data.
What to Do if You Get Put on the List
If you do wind up on Google's Naughty List, you don't have too many options for how to get off. The exact steps you take will depend on what kind of penalty you have and what got your ads, site, or account suspended in the first place.
For suspended or disapproved ads, you should be able to recover quickly. Simply make the changes to your ads that Google requests and resubmit them for review. Within a day or two, Google representatives should review your ads and determine if they comply with the Advertising Policies. You can also call the Adwords Help Center for guidance and advice.
If your website is suspended – such as for violating the Malicious Software policy – it can be harder to get running again. You will first need to make sure your website is free of any malware or malicious programs, and that all your code and links comply with Google's site guidelines. This review and cleanup process can take a while. Once you're done, Google will manually review your site and determine if it can show ads again.
Finally, if your Adwords account gets suspended, your only choice is to submit an appeal and hope for the best. Google rarely grants reversals in the case of suspended accounts. It is very possible you will be locked out of Adwords, leaving you unable to use any of your $10,000 per month credit on Adwords ever again.
Avoid Suspensions By Working With an Experienced Agency
Another way to avoid getting put on the Naughty List is to work with RankMonsters. We're an experienced online advertising and marketing agency, and we've helped dozens of agencies like yours apply for and manage the Ad Grant. Unlike many agencies and web design companies that offer grant management as a service, we have years of experience with Adwords and the Ad Grant and the results to show for it.
How We Can Help
To get started with RankMonsters, sign up today and let us apply for the grant on your behalf as a free service. There is no obligation for management packages, even if you get approved. We simply want to help organizations utilize the amazing opportunity the Ad Grant provides. If you have questions or want to learn more, get in touch!