If your organization makes use of Google for Nonprofits and the Google Ad Grant, you should know that there are big changes coming to the system. On January 1, 2018, Google will begin implementing new rules for several aspects of Ad Grant accounts, including the ways organizations manage bids and the way they keep their accounts open. Here is a brief overview of what is changing and how you'll have to adjust.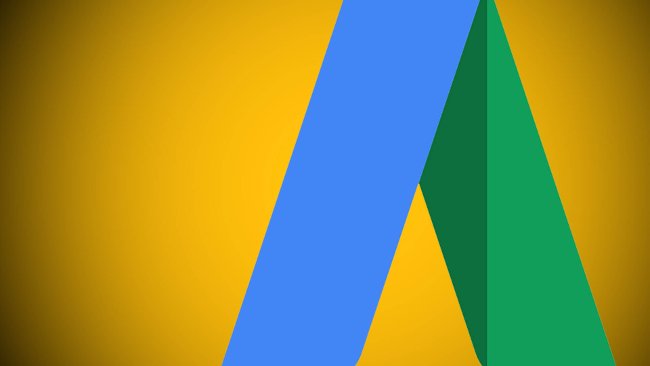 Changes to Bid Strategies
First, the biggest change: Google is lifting the $2.00 per click maximum bid for Ad Grant accounts.
This is a huge change for Ad Grant recipients, but it comes with a catch: You can only bid more than $2.00 per click when using the "Maximize Conversions" bid option, which sets your bids automatically using Google's machine learning algorithms.
You can read more about the Maximize Conversions system directly from Google.
Here Is Conversion Rundown
To use Maximize Conversions, you will first need to enable Conversion Tracking. This means you'll need to have your website set up in Google Analytics and have to add conversion tags to specific actions or events on your site. Conversions can be any defined action, such as visiting a certain page on your site, filling out a form, or clicking a link.
Maximize Conversions is a campaign-level bidding strategy that requires its own budget. You cannot share a budget with any other campaigns in your account. For Ad Grant recipients, that means you will need to manually set the budget to use either the entire $329 per day or a pre-set portion of that amount.
You won't have direct control over how much you bid for individual keywords. Instead, Google will use the historical performance and expected performance of your ads to set bids on your behalf.
This is a major change to the Ad Grant program that could open many new possibilities to grantees. However, it could also present a significant challenge if you aren't an Adwords power user already.
Changes to Terms and Policies
Along with the change to bid strategies, Google also made a number of changes to their policies and rules regarding Grant accounts. Here are a few of the big changes you need to be aware of:
Website Changes
Google requires that your website must be owned and operated by your organization. However, they now also require that your website clearly state your mission and purpose. You also must be very careful about the claims your site and your advertisements make, and especially if you are promoting specific services or consultations.
Furthermore, Google is now disallowing organizations from promoting websites with a commercial focus. That means if your organization primarily sells merchandise or requires fees for services, you must clearly disclose how you use money gained, such as by providing annual financial reports.
Account Management Policies
Ad Grant accounts have always had specific management policies, such as requiring grantees to log in to Adwords at least every 30 days and make changes at least every 90 days. Now, however, there are additional policies and rules:
Your account must maintain at least a 5% overall CTR each month. If your account goes longer than two months without meeting this goal it can be cancelled.
Ad Grant accounts must use specific geo-targeting to show ads in relevant locations.
Grant accounts must have at least one campaign with at least two ad groups, with two text ads in each ad group. Furthermore, each ad must have at least two sitelink ad extensions.
You must complete Google's annual survey about the Ad Grant program. If you don't complete the survey by the deadline your account can be suspended until after you complete it.
Some of these new policies might require major changes on your behalf, so make sure you start working on your account soon in order to meet the requirements.
Mission-Focused Advertising
Finally, Google is tightening their policies regarding keeping ad campaigns mission-focused. Google has always required that your advertisements be focused on the services of your organization, but now they are making adjustments to how they evaluate this rule. Most of these adjustments are based on the type and quality of keywords your account uses:
Organizations are still prohibited from using keywords for products or services they don't own or manage, like "Google" or "YouTube."
Your organization cannot use any single-word keywords except those on this short list of exceptions.
You can't use overly broad or generic keywords such as "free e-books" or "download videos." This also applies to broad keywords such as the names of individuals or the name of specific geographical places ("New York City") or historical events ("The Battle of Hastings").
Your keywords must maintain a Quality Score of 3 or more. You won't be allowed to add any keywords with a Quality Score of two or lower, and your account could be suspended if you add or maintain keyword lists with too many low-quality keywords.
What These Changes Mean for You
Overall, these changes could be good for you if you are an active and dedicated manager of your Adwords account. They could allow you to make higher bids on desirable keywords and spend a larger portion of your $10,000 monthly grant.
However, if you aren't an experienced Adwords manager, these changes could spell trouble. Google is obviously trying to weed out low-effort and low-engagement grantees with these changes, but they could also catch inexperienced nonprofits in their net. One thing is certain: if you need to make any changes to your account to stay in compliance and maintain your grant, you need to start working now.
How We Can Help
Not sure what to do or what steps to take? RankMonsters can help. We're Adwords Certified Partners with years of experience managing Adwords and Ad Grant accounts of every size and type. Take a look at our available packages or give us a call at (405) 605-8218 to learn more.