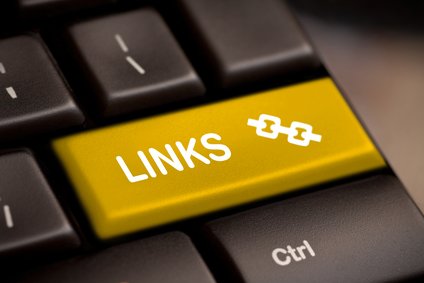 Part of our Oklahoma City SEO work involves staying aware of the latest trends and best practices in search engine optimization. One of the biggest changes in the last year has been the increased focus on cleaning up negative or low-quality links coming to your website. If you're a small business owner who wants to rank higher, or if you've worked with other SEO companies in the past, you should be aware of the links that are pointing to your site. A toxic link profile could be responsible for huge drops in search engine rankings and traffic.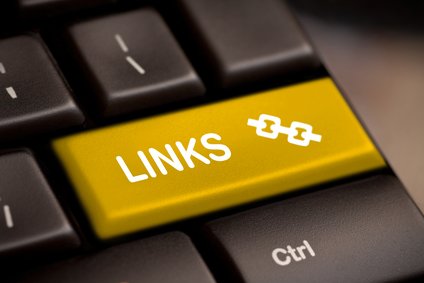 Why Links Matter: Understanding Penguin
To understand why the links coming to your website (or inbound links) are important, you need to know a bit about the way Google ranks web sites in its search results.
In the past, Google and other search engines used the number of inbound links a website or page had as a measure of that site's quality. The more websites that linked to a given page, the "better" Google assumed that page must be, and as a result the pages with lots of links tended to rank higher in search results.
Once webmasters and website owners found out how this ranking strategy worked, they quickly took advantage of it. Paid directories and link compilation websites became common, and websites ended up with tens of thousands of bought or unnatural links pointing back to them.
Will Google's Penguin Penalize You?
To combat the rise of unnatural link profiles, Google introduced a number of updates to its search engine ranking algorithms. The largest of these is the Penguin algorithm. Google's Penguin algorithm filters out and penalizes websites with link profiles that it deems to be unnatural or spammy. Google's goal with the Penguin algorithm is only to have sites rank highly when they have "earned" the high ranking by accumulating links naturally over time.
The problem with the Penguin algorithm is that, even if your link profile is natural, Google can still see it as spammy or unearned and penalize your site accordingly. That means it's vitally important for website owners and managers to pay attention to the sites that link back to them online. Once you get penalized, you have to wait for the next Penguin update to refresh your site's rankings, and that can be months of waiting.
All of this raises the question: How do you keep yourself from getting penalized? The key to avoiding penalties and staying on Google's good side is to regularly check and clean up your backlink profile for your website.
Webmaster Tools
There are a number of ways to check who is linking to your website online. Some users prefer tools like those offered by Majestic or AHRefs – high-powered suites with lots of options and extensions. However, for most website owners, the best tool is the simplest. In this case, that tool is Google's Webmaster Tools.
Webmaster Tools is Google's website data reporting utility. With Webmaster Tools, you can learn more about your website's visibility and traffic, generate reports based on your site's data, and also explore how your site is connected to other sites on the web.
To set up Webmaster Tools, you'll first need a Google account. (Already have Webmaster Tools set up? Feel free to skip the next few paragraphs.) If you have a gmail address, this step is already done. If you don't, you can go to accounts.google.com and click "Create a New Account" at the bottom of the page to get started.
After that, you'll need to get your site authorized with Google Analytics and Google Webmaster Tools. Analytics is the easier of the two to start with, so we'll begin there. To add your site to Google Analytics, follow these instructions from Google. The process isn't very complicated, but you should be familiar with getting to your website's code before you start.
Once you have the Analytics tracking code in place, you'll also need to activate Webmaster Tools. Fortunately you can use Analytics to make this step easier. First, go to www.google.com/webmasters/tools/ and sign in to your Google account. Then, you'll need to add your website to Webmaster Tools, using the red button in the upper right corner that says "Add a Site." Finally, you'll need to verify that the site is yours. There are several ways to do this, but the easiest way is using Google Analytics. Under the "Verify" page, go to the "Alternative Methods" tab and click the bubble next to "Google Analytics." Then follow the steps to verify your ownership, and you should be good to go.
Checking Your Links
Once Webmaster Tools is up and running, you should be ready to check and clean up your links. To do this, you'll need to download some of the most current links to your website so you can see what they look like.
Using Webmaster Tools, you'll want to go to the "Search Traffic" tab, then choose "Links to your site." From there, you'll want to click on the option labeled "Who Links the Most," then choose the "More>>" option.
Finally, under "Who Links the Most," find and choose the option that says "Download Latest Links." A spreadsheet file should download to your computer containing many of the latest links to your website. You'll want to look through this list to find anything that looks suspicious or out-of-the-ordinary. Suspicious or low-quality links might include:
Lots of links all coming from the same site;
Coming from a page or site that seems unrelated to your business;
Coming from foreign domains like .ru, .cz, or .za;
From sites that appear to be spam or low-quality sites (this will require you to visit the site and decide its quality for yourself);
Coming from outside of the page's main content (such as the comment section or the website footer)
If you notice any of these problems in your links, you'll want to try to get those links removed. In most cases, the only way to remove a link is to contact the webmaster of the website linking to yours and ask them to take the link down. Most webmasters will be happy to comply.
It's helpful to keep track of the sites you email so you can check back after a few days to see if the link has been removed. A good rule of thumb is to try to contact a webmaster. Try this at least twice before moving to the next step in the link removal process. If you can't get in touch after two attempts, it's likely that the webmaster doesn't respond to link removal requests.
Disavow Tool
When you have links that you can't get removed directly, you need to go to the next step. The link disavow tool. Using this system, you can remove any connection between your site and a toxic link. However, using the disavow tool too much or too loosely can have its own negative effects. So only do it when you're sure you can't remove a bad link any other way. Most website owners shouldn't ever have to go this far. Only do this if you're sure these links are causing issues for your site.
To use the disavow tool, you need to upload a text file of the links you want to remove to Google's Disavow Links tool page in Webmaster Tools. The text file should be nothing but one link per line; you can view more about the format here. Here's an example of what the file should look like:
# Comments Start with the # symbol then give a description about what action you took
# example.com removed most links, but missed these
http://spam.example.com/stuff/comments.html
http://spam.example.com/stuff/paid-links.html
# Contacted owner of shadyseo.com on 9/4/2014 and 9/27/2014 to
# ask for link removal but got no response
domain:shadyseo.com
Don't Forget
Keep in mind that you can only have one disavow list active at a time – if you upload more links to the tool later on, you should also keep the original links in the list to make sure Google still keeps them disavowed.
Fresh Links
Keeping your link profile clean and up-to-date is an important part of website maintenance. With a good link profile, you should be able to rank higher and get more visitors to your site than you would otherwise. It's not always a fun job to clean up your links, but it's definitely good for your business.
RankMonsters Is Here For You
Want to learn more about getting ranked higher in Google and other search engines? Contact us today at RankMonsters! We're Oklahoma City's top SEO and digital marketing firm, and we help dozens of businesses around the state with their online visibility and advertising. Call today (405) 605-8218 to learn more about our services and what our monsters can do for you.