find new customers & increase sales with PPC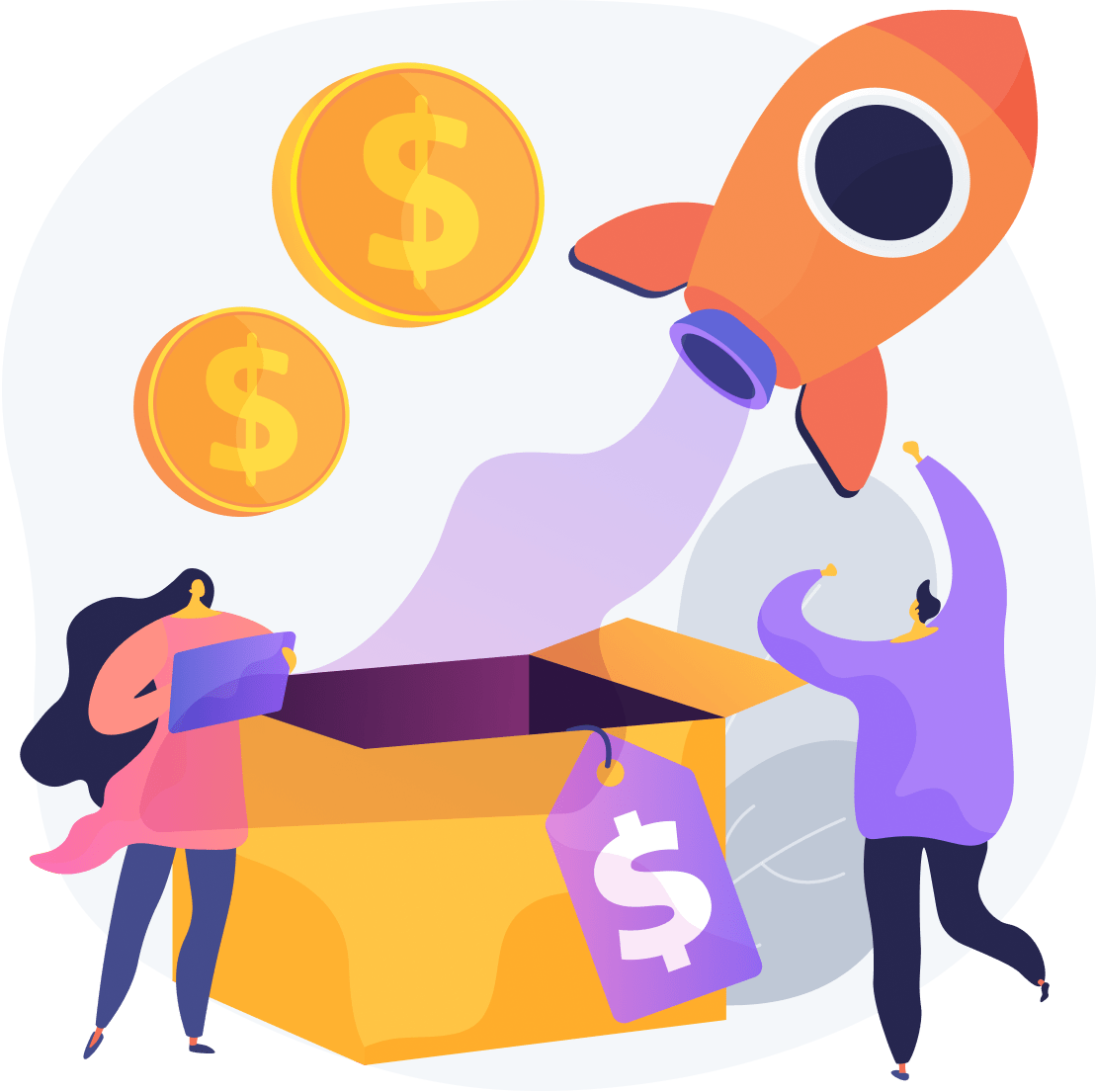 Use Google Ads to Drive
Dramatic Results on Any Budget
Outsmart and crush your competitors in new customer acquisition, quality lead generation and increased sales.
Google Ads is Google's pay-per-click (PPC) advertising ecosystem that includes search ads, display, video and more. Set a bid and budget to win impressions at the top of Google's search results, local maps, YouTube and millions of other websites all around the world.
Target your audience with Google's advanced machine learning algorithms and maximize your budget to reach your goals. Pay-per-click means you only pay when a potential new customer or sale actually clicks your ad and visits your website. 

Increase Sales On any budget
When selling a product or service online, Google Search Ads efficiently and quickly grows sales at the target cost per order that makes sense for your budget.


Google Maps Ads
When prospects search for nearby products or services and view Google Maps, your location and contact info gets listed first. Stand out when it matters most – as local customers are searching for local solutions and products.


More Inbound Leads
Google Search Ads are a powerful way to quickly generate leads. This is because a Google Search Query for one of your targeted keywords serves as a pre-qualifying signal and seamlessly places a user into your sales funnel.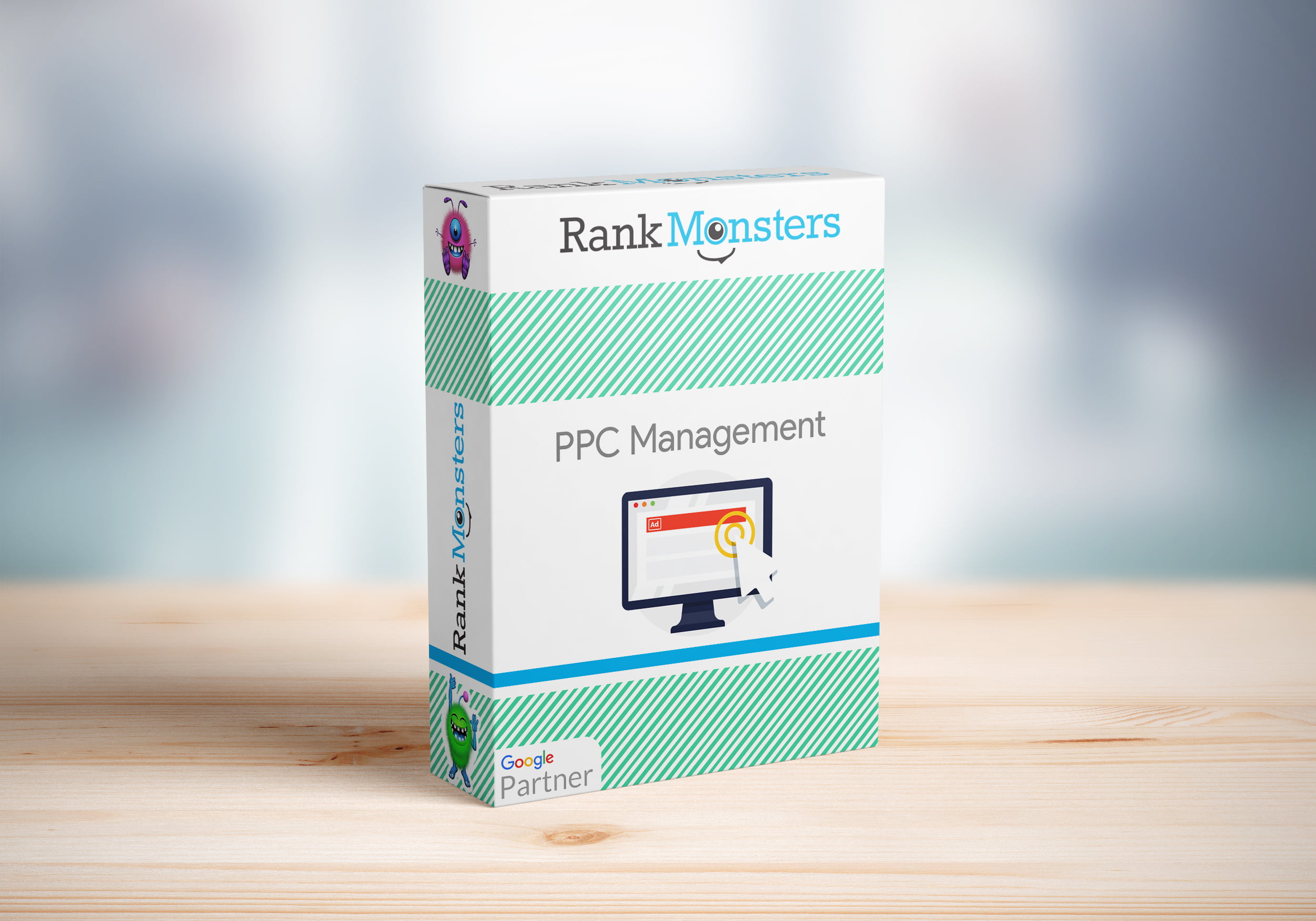 Get Started with RankMonsters
PPC Campaign Management
PPC stands for pay-per-click, a model of digital marketing in which advertisers pay a fee each time one of their ads is clicked. Our PPC campaigns have a high conversion rate, typically between 15%-18%. We track only meaningful conversions such as leads and sales.
We're a proud member of the Certified Professional Community. We've receive additional training centered around how to optimize Google Ad Campaigns to perform to the best of their ability.
What we do for YOUR Organization:
PPC Campaign Strategy

Ad Copy & Creative

Competitive Research
Technology Setup & Conversion Tracking

Performance Reporting

Keyword & Audience Targeting
DISCOVERY MEETING
We will conduct a phone and/or video meeting with your team to review your website and learn more about your business goals to ensure a successful campaign launch.
GOOGLE ANALYTICS SET-UP
Using Google Analytics, we will setup and implement user interaction goals (conversions) to ensure that site visitors are performing the actions you want them to complete after they land on your site.
IN-DEPTH KEYWORD RESEARCH
We leverage a powerful suite of market and keyword research tools to identify both the specific and broad phrases and words your audience uses when searching for products or services like yours.
AD CREATION
Using our keyword research, we will create ad groups and ad copy specifically designed to reach your target audience. Your team will review, approve, and edit all ad copy before we publish it in Google Ads.
GOOGLE REPORTING
We will create a Google Data Studio for reporting and will provide you with a link that you can access at any time. This report will include data from your Google Analytics, showcasing your website as a whole and highlighting the specific details of your Google Ad Grants Campaign.
WORLD CLASS SUPPORT
Access to our dedicated support team at any time during business hours, with response times of 24 hours or less.
CUSTOM CONVERSION TRACKING
We work with you to identify meaningful user actions on your website. These actions define success and are called, "conversions." Some examples include lead form submissions, getting directions, clicks to affiliate websites, etc. We handle all the coding and backend tech or can walk you through step by step if you prefer to do it yourself. 
EXPANDED REPORTING
Within your Google Data Studio reporting, we pull in additional data to complete the view of your digital marketing landscape. See performance results from Ads along metrics related to organic search and website traffic with breakdowns by time and channel.
MONTHLY STRATEGY CALLS & REVIEW
Regularly scheduled phone calls to review strategy and identify opportunities for continued improvement and campaign optimization.
MONTHLY WEBSITE REVIEW
Our experienced team monitors the health of your website to ensure a great user experience for your new site traffic. We check for broken or missing links and ensure that all contact information is accurate and up to date. We may also make suggestions for improving or testing new content on your site to increase conversion rates as well as ad performance.
We will check in on your website each month to ensure there are no broken or missing links and all contact and event information is current and up to date, as well as provide suggestions on how to improve your visitor's experience on your site.
MONTHLY LANDING PAGES REVIEW
We analyze underperforming ads and determine if new content should be created and designated as the new landing page. A landing page is simply the URL that is set as the link in a PPC ad. It is the first impression a new customer or business lead has of your company and must be easy to navigate, load quickly on mobile and provide a clear, strong call to action. 
TERMS
RankMonsters is a full-service Internet Marketing Company. We require a 3 month commitment on all monthly services; after that, services are month-to-month. We do request a 30-day notice of cancellation, as we pre-plan efforts for our services. Upon cancellation of services, we remove all of our ad copy for proprietary and confidentiality purposes. However, we will leave an ad campaign with five ad groups in the account in order for the Ad Grant to remain in compliance and continue running during the transition of services.