Website Design & Development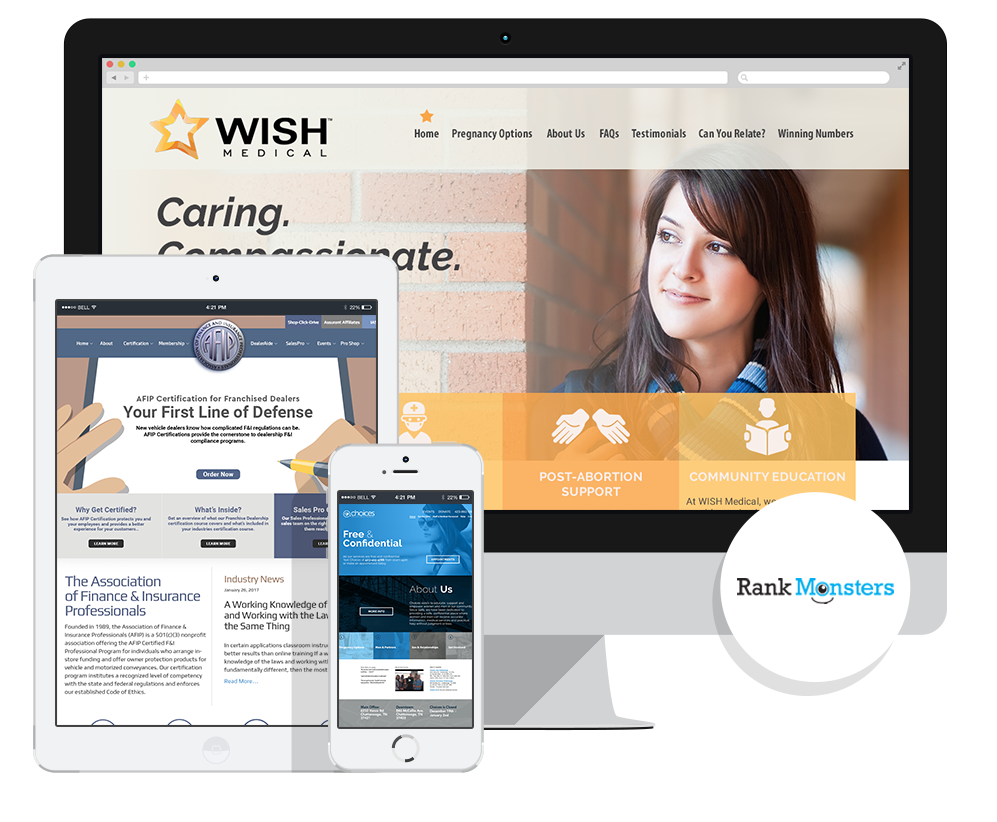 Your website is the face of your organization online. It needs to be able to connect with your clients – but it also needs to be designed for ease of use and conversions. At the same time, you need to consider how search engines and mobile devices will interact with your site.
All of these considerations can be overwhelming. That's where we come in. At RankMonsters, we design and develop websites that work. No matter what industry you're in or what customers you're trying to reach, our design services can help you get the right site for your needs.
Get the Facts
No Hidden Fees
We charge a one-time fee to design, develop, optimize and launch your new website. You and your organization will fully own your site, and you'll be able to access it and make changes at any time. RankMonsters can also provide full, reliable hosting services to get your site online.
More Info
Get the Facts
SEO from the Start
Unlike other web design companies, we focus on making your site SEO-friendly from the start. Your site will be designed to rank well in search engines and encourage visitors to click through to your pages. This gets you a site that both looks great and performs well.
More Info
Get the Facts
No Loss of Presence
Moving to a new site can be scary, and doubly so when you have to worry about losing content, links, and visitors. We ensure your site migration happens correctly so you don't lose anything along the way.
Get the Facts
Conversion & Clickthrough-Friendly
Our experience with Adwords and other paid advertising platforms means we know what works for landing pages and conversion funnels. No matter what kind of organization you are, we can ensure your site captures clients and gets them to carry out your goals.
Get the Facts
Custom Content that Suits Your Organization
Our content team will design 100% custom, individualized content based on your needs, desires, and feedback. No boilerplate here – every page of your website will be unique and reflect your online voice. We also make it easy to add or edit your own content so your website is truly yours.
Get the Facts
Choose a Color on the Wheel
It's important to get all the facts when hiring a web design company. Take a look at our Design Wheel to learn more about the different reasons you should work with RankMonsters for your new site.
RankMonsters Web Design Services
$1,300 to $3,000 one-time fee
Design 
If you're not satisfied with the look and feel of your current website, we can help. Our in-house design team will work with you to develop color and style options for your site. We will send you design mock ups and discuss with you what works and what doesn't at every step. If you prefer, you can also keep the current color palette and style of your site
Design Mock-Up Examples: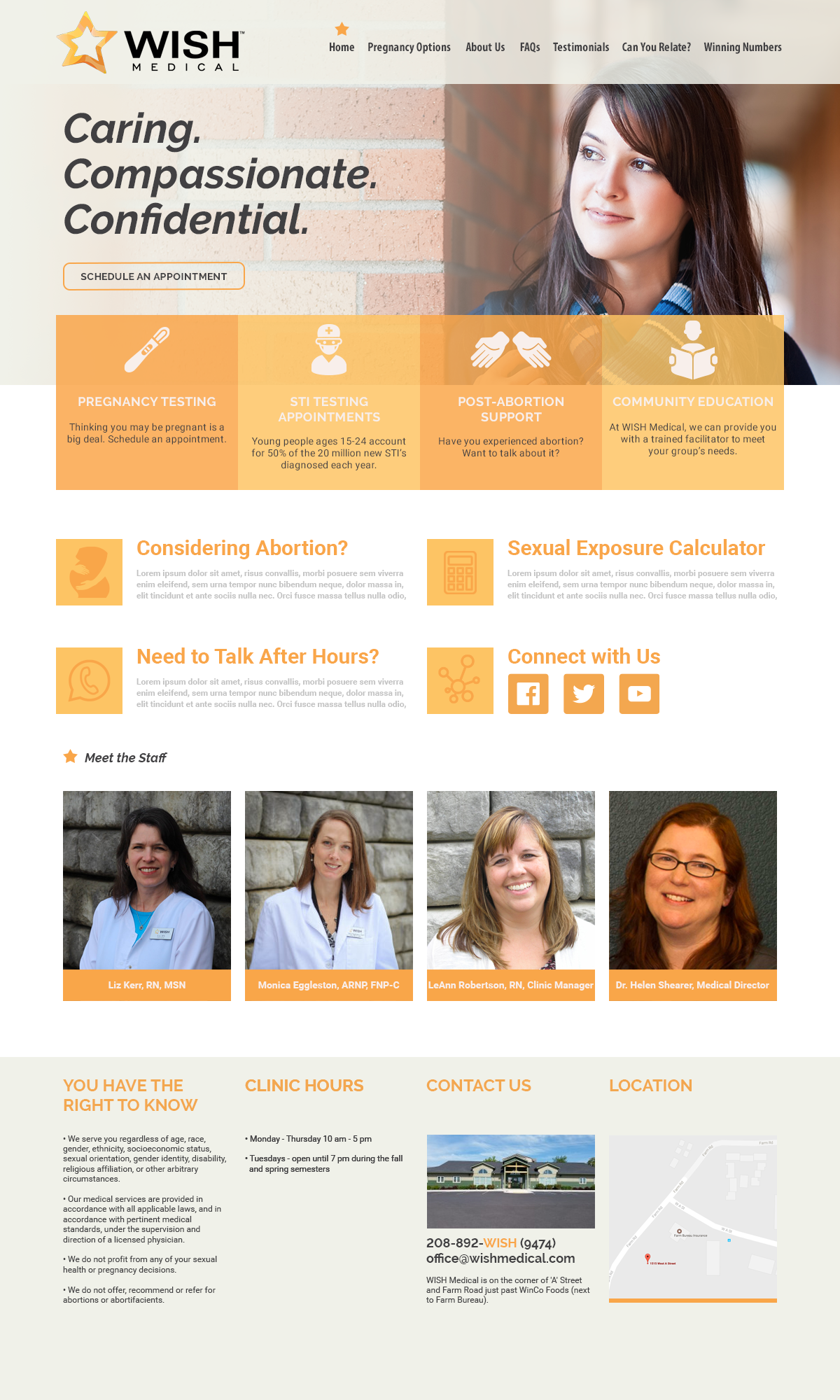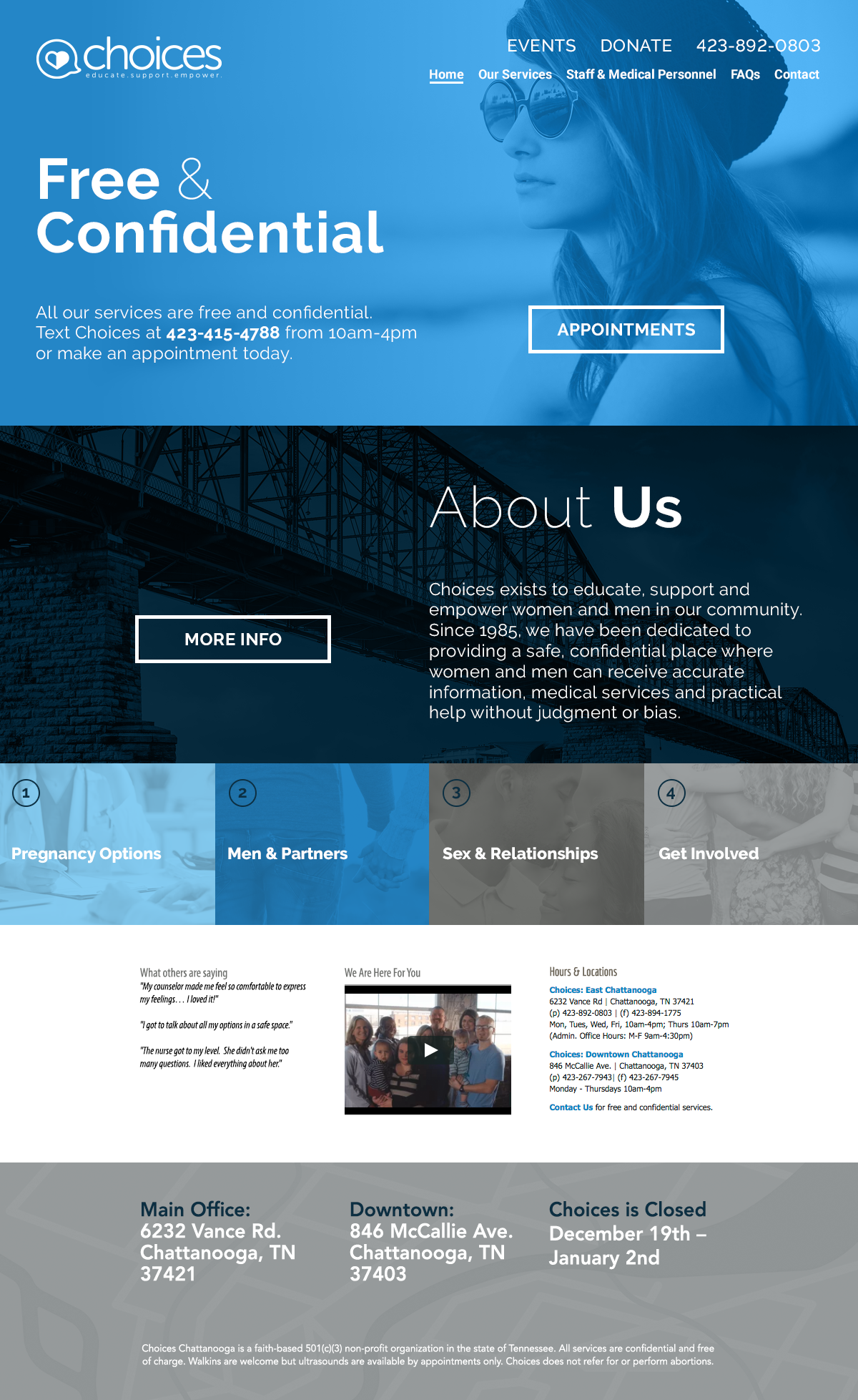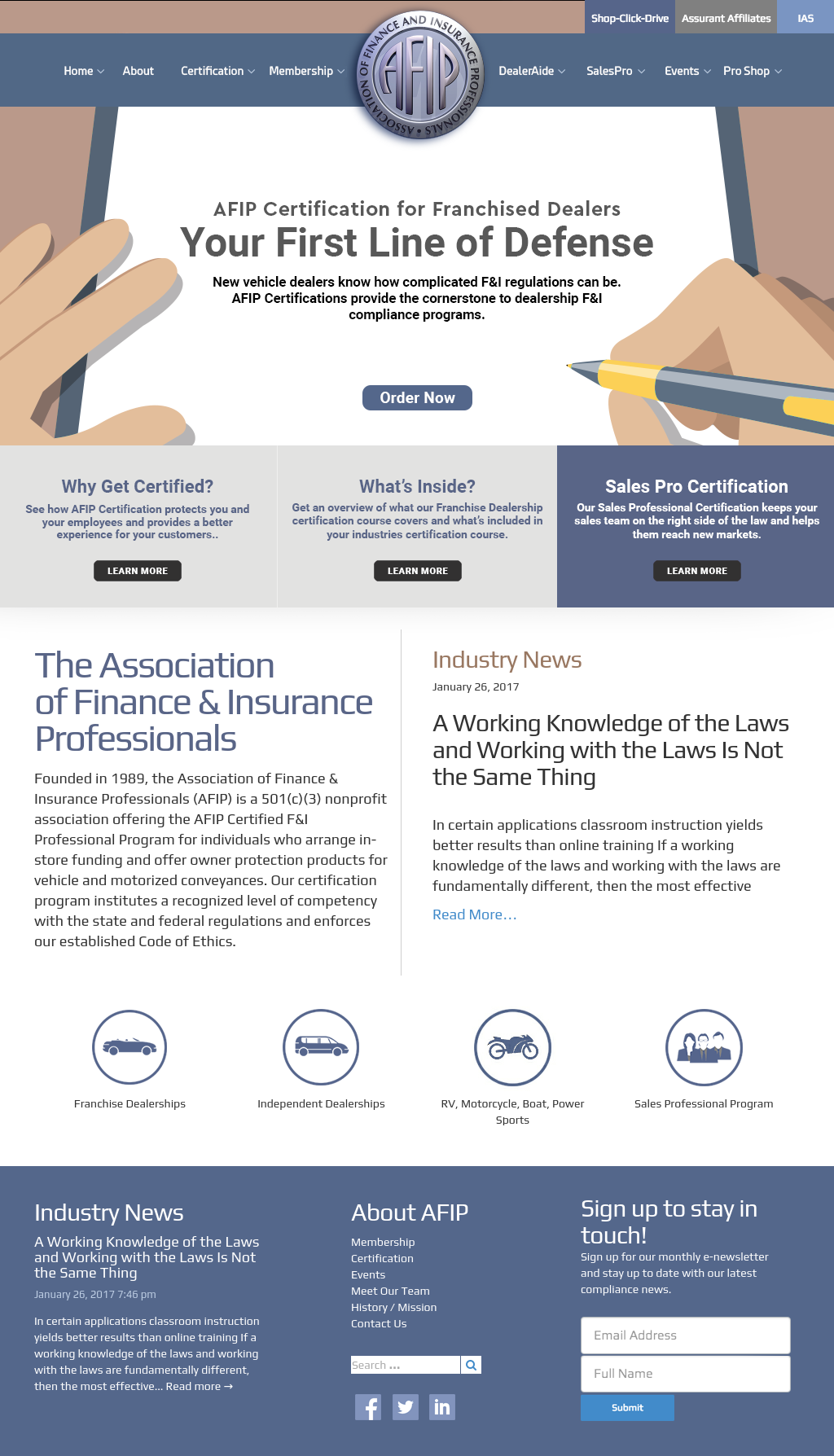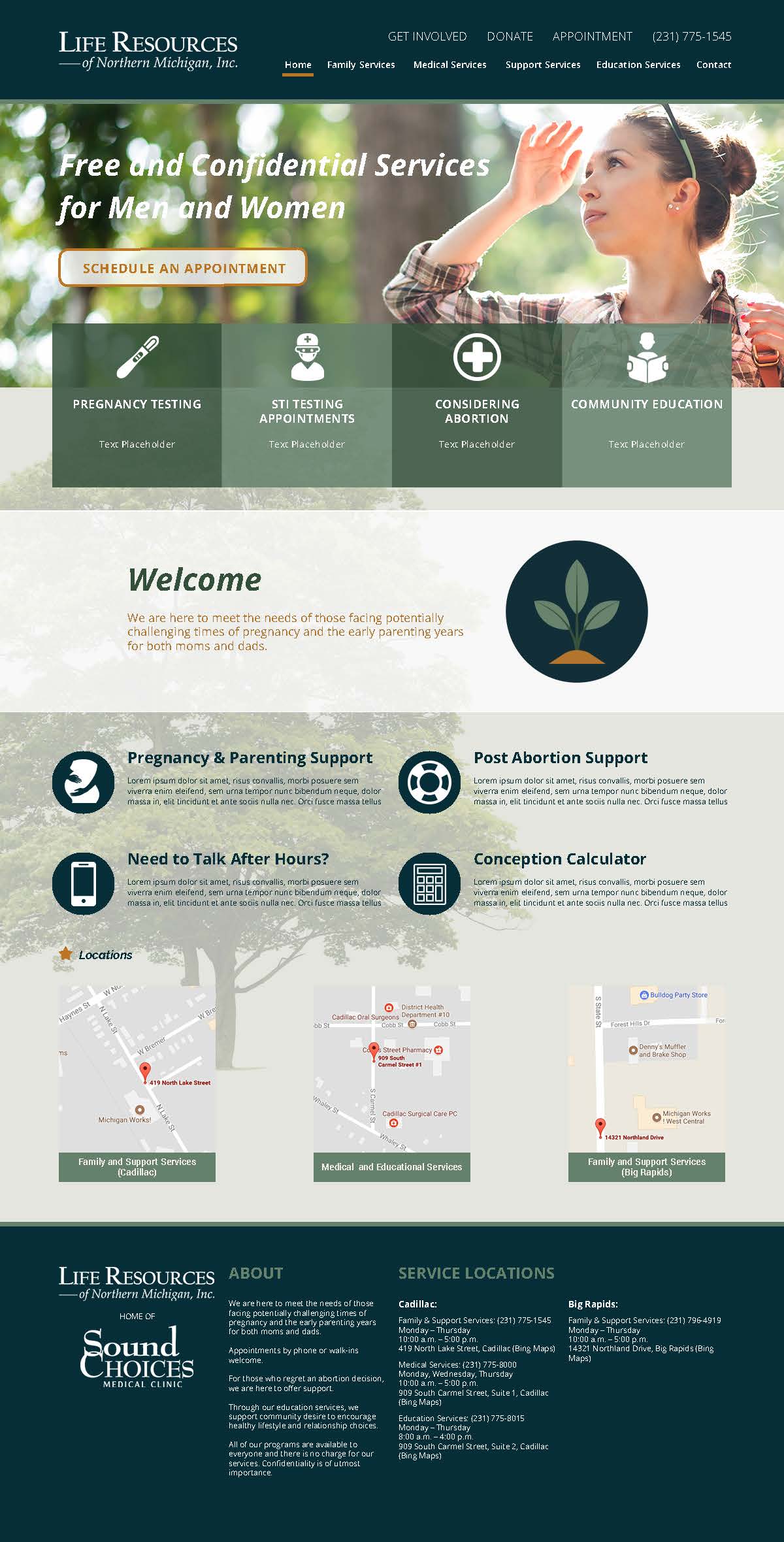 Development 
We are qualified and experienced WordPress developers and have built dozens of sites for businesses and nonprofits. We work in WordPress because it is fast, capable, and easy for customers and clients to use. It's also easy for your team to use, so you and your employees can make changes to your website yourself.
We should also note that when we develop your website, it is yours to keep. Other web developers use proprietary themes and elements that they retain control over, even after you cancel your services. But when you work with RankMonsters, you retain control over every part of your site – even if you choose not to work with us.
Search Engine Optimization (SEO): On-Page 
We design websites to be SEO-friendly from the start. This includes:
Custom title tags, meta descriptions, and other meta data on every page.
Optimized images and themes.
Consistent, easy-to-use navigation and page structure.
Available HTTPS Certification.
Content Creation 
Our content developers work with your team to create and update your website content so it meets your standards and ours. We design your content to perform well with readers and search engines. You'll also have the opportunity to review everything we write before we post it. This ensures you're happy with your content and that it reflects your values.
Training
Not a web expert? No worries. We can provide you with expert education and training for using your new site. Whether you want to add content, change pictures, or even create whole new pages, we'll happily show you the way.
RankMonsters Hosting Services
$50 monthly recurring fee
Hosting & Maintenance  
Along with design services, we can also provide full website hosting including maintenance, security, and updates.
Our monthly hosting package includes:
Virtually unlimited disk space and bandwidth.
Monitored security services to make sure your site stays safe.
Monthly maintenance and site upkeep, including updates of core WordPress services, plugins, and security settings.
Website Updates 
As part of your monthly management and maintenance, we will also make necessary changes to your site content, landing pages, and metadata (such as title tags and meta descriptions). This includes both changes you request and changes we feel are necessary for improving your website's performance.