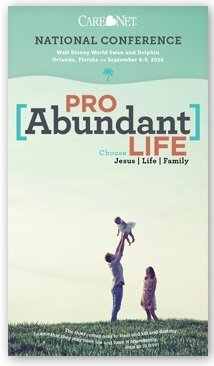 Our team is happy to announce that we'll be exhibiting at the 2016 Care Net National Conference in Orlando, Florida at the Walt Disney World Swan and Dolphin Resort. We'll be helping pregnancy centers learn how they can earn a $10,000 per month grant from Google to advertise on the Adwords platform and how we can help them make the most of it.
The Google Grant Program
Google offers nonprofit organizations such as pregnancy centers the opportunity to advertise on Adwords through their Google for Nonprofits program. This gives qualifying nonprofits access to a monthly credit of $10,000 to use for advertising in their market.
However, making good use of the Adwords platform can be tricky. That's why we also offer grant management packages to nonprofit clients designed to get high returns from Adwords Grants. Whether you're a local pregnancy center serving a small area or an  international organization looking to broaden your outreach, we have a package that can bring you more exposure and website visitors. As Adwords Certified Partners, we have years of experience in getting results for all types of organizations.
Visit Us
Booth: #331
Special Meeting: America's Seminar Room, Wednesday Sept. 6, 2:30 – 3:30 pm at the Walt Disney World Swan and Dolphin Resort.
If you're interested in learning more about the Google Adwords Grant and how your center can use it to reach women or families in need of your services, stop by our booth at the Care Net Conference! We'll be at Booth #331 throughout the conference, so you can stop by anytime to learn more, ask questions or simply say "Hi!"
We'll also be holding a special informational meeting in the America's Seminar Room on  Wednesday, September 6th from 2:30 – 3:30 pm. In this meeting we'll go over some of the benefits of the Google Adwords Grant and how your organization can apply. This meeting is free and open to all, but seating will be limited so make sure you come early! Additionally, you can always call us at 405-605-8218 or visit us on Facebook or LinkedIn to get in touch and learn more.