Nonprofit organizations have access to many special tools and opportunities, but one of the biggest is Google for Nonprofits. This Google program gives your organization access to several unique offerings. With a Google for Nonprofits membership your organization can apply for an Adwords Grant, use G Suite for Nonprofits and more.
Learn more about the different programs and opportunities available as part of your Google for Nonprofits membership, then let us help you sign up and put those tools to good use.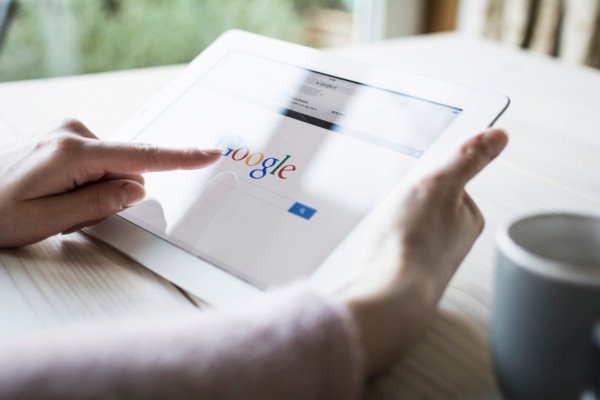 Google for Nonprofits Tools and Offerings
When you enroll your organization in Google for Nonprofits, you get access to several special offerings straight from Google. Here are a few of the opportunities that are open to you through Google for Nonprofits.
G Suite for Nonprofits
G Suite is Google's site management tool for websites. It allows you to set up email, share documents, and keep track of appointments. Therefor it helps your organization run more smoothly. G Suite for Nonprofits available for free as part of your Google for Nonprofits membership.
Google Ad Grants
The Google Ad Grant gives participating organizations access to up to $10,000 in in-kind advertising credit on Google Adwords. This allows you to advertise your organization and services on Google to perform outreach, solicit donations and connect with clients.
YouTube Nonprofit Program
The YouTube Nonprofit Program gives nonprofits access to special tools and production capabilities for YouTube videos and advertising. Including the ability to solicit donations directly through your videos and access special video production spaces at no cost.
Google One Today
Google One Today is Google's fundraising and donation platform for nonprofits. One Today allows you to receive donations without transaction fees, send receipts automatically, and share your campaigns through email, social media, and in the One Today app.
Google Earth Outreach
Google Earth Outreach allows your organization to access special nonprofit tools for Google Earth, including access to the Premium Google Maps API and up to one million free maps credits for publicly accessible websites.
Google for Nonprofits, and the programs offered as part of a Google for Nonprofits membership, are free programs offered by Google to eligible nonprofit organizations. RankMonsters works to help nonprofits manage and maximize these programs to improve their results.
Qualifications
To be eligible for the Google for Nonprofits program, your organization must:
Currently be a registered nonprofit holding 501(c)(3) status
Be registered with TechSoup
Acknowledge and agree to the application's required certifications regarding nondiscrimination and donation receipt and use.

Not discriminating on any unlawful basis in either hiring/employment practices or in the administration of programs and services.
Not discriminating on the basis of sexual orientation or gender identity in hiring/employment practices.
Agreement that the donation will not negatively impact Google's current or future ability to do business with your organization.
Agreement that the donation will not be used to corruptly influence any government official to obtain or retain business or any improper advantage.
Please note that the following organizations are not eligible:
Governmental entities and organizations.
Hospitals and health care organizations.
Schools, childcare centers, academic institutions, and universities (however, philanthropic arms of educational organizations are eligible).
For more information about organization eligibility and guidelines, you can visit the Google for Nonprofits Eligibility page.
How Can I Get Started?
To get started with Google for Nonprofits, you can do one of the following:
Visit the Google for Nonprofits enrollment page and follow the instructions provided. You will need to follow Google's qualification and eligibility guidelines and ensure your account is set up correctly before you activate any products through Google.
Alternatively, you can complete this form on our website to get started. We will need the following information for your Google for Nonprofit Membership Application:
EIN Number
TechSoup validation token – If you do not have a TechSoup account or are not sure, we will walk you through creating one or gaining access to it.
Information about your organization and your goals for Internet Marketing (for instance, who your organization is trying to target or reach and why).
RankMonsters does not charge a fee to apply for the Google for Nonprofits Membership on your behalf, but we do charge a monthly management fee if you choose to enroll in one of our nonprofit management programs. If you would like to learn more about the available packages and programs we offer, take a look at our services page.
Why RankMonsters?
RankMonsters is a 
full-service Internet Marketing Company
 that specializes in administering the Google Adwords Grant for nonprofit clients. We are passionate about working with charitable organizations and helping them succeed online.
The RankMonsters team has years of experience applying for and managing nonprofit-focused marketing campaigns. We can help you avoid getting denied or rejected, and we can appeal suspensions or rejections from the past. We have studied the requirements and guidelines for the programs carefully and can ensure your accounts are set up the right way.
What We Can Do For You
If you're ready to get started, visit our services page today to choose the level of service and interaction that is right for you. You can also call us at (405) 605-8218 to learn more or ask questions, or visit us on Facebook to see recent stories and updates!