Google Adwords & the Google Adwords Grant
RankMonsters will help your organization apply for and win the Google Adwords Grant. We are Google Certified Partners, and we have extensive skills and experience in maximizing the opportunities provided by the Grant.
If your organization is a registered 501(c)(3) Nonprofit in the United States or a registered charity in another country, you may be eligible for the Google Adwords Grant program. The Google Adwords Grant program is a part of the Google for Nonprofits initiative. This special program gives nonprofit organizations access to $10,000 a month in in-kind advertising credit to use on Google Adwords.
You've seen Google Adwords in action, even if you don't realize it.
Google Adwords is Google's native advertising program. Using Adwords, you can place text advertisements for your organization or services above search results in Google. Advertising with Adwords allows your ads to appear alongside search results for popular search terms in front of tens of thousands of searchers.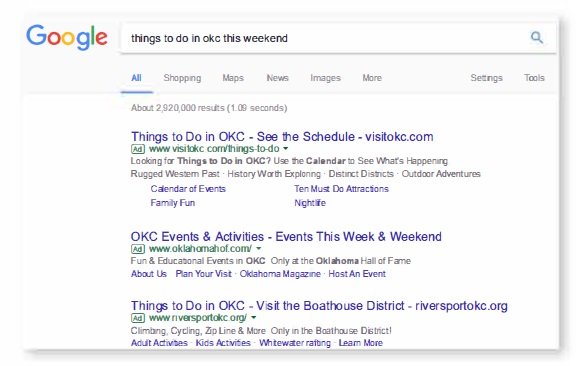 Maximize Your Exposure
The Google Adwords Grant allows your ads to show up at the top of search results for your main keywords. With this program you can increase your online exposure and appear in front of your target audience any time they are searching for your services.
Advertise Services & Products
The Google Adwords Grant lets you advertise your nonprofit's services and products to searchers online. Using the Adwords Grant, you can reach a much wider audience of motivated searchers with advertisements targeted to the keywords they are looking for.
Connect with Donors
The Google Grant allows you to reach out to potential donors and volunteers online. With this program you can target ads specifically to donors looking for nonprofits to assist or to volunteers looking for an organization to work alongside.
Advertise Events
Google Adwords makes it easy to advertise events and special occasions without expending extra funds. The Adwords Grant even allows you to target your ads to people seeking events or activities in your location to help increase attendance and reach more people.
Increase Brand Awareness
Using the Google Grant your ads can appear in searches broadly related to your services. This can allow you to increase awareness of your organization and brand among the general public, or to build interest in one part of your organization's offerings.
Receive Valuable Data
When you use Google Adwords, you receive valuable data about the people searching for your keywords and clicking on your advertisements. This data makes it easier to target future ads, and it also provides valuable insight into your online audience.
More on Google Adwords & the Google Adwords Grant
Advantages of Google Adwords
A Google Adwords Campaign allows your organization to increase its online visibility through targeted keyword advertising. Your website will be highly visible in search engines for keywords related to your services and online goals. Getting your advertising in front of your target market online will drive traffic to your website.
The Adwords Grant allows your organization to take advantage of Google's search advertising network without disbursing tens of thousands of dollars in ad costs. RankMonsters can help your organization manage your Adwords Grant, ensuring your organization stays within Google's guidelines and maximizes its daily and monthly budget.
How Does the Grant Work?
The Google Adwords Grant gives 501(c)(3) organizations access to $10,000 per month, or approximately $329 per day, in in-kind advertising credit to use on the Adwords platform. The grant is part of Google for Nonprofits, a set of offerings open to qualifying nonprofit organizations.
There are a few additional specifics to how the Grant program works:
You can only advertise using text ads on the Search Network.
Your spend is limited to $2.00 per click.
Your campaigns must use keyword-based targeting.
Qualifications
To be eligible for the Google for Nonprofits program, your organization must:
Currently hold 501(c)(3) status
Be registered with TechSoup
Acknowledge and agree to the application's required certifications regarding nondiscrimination and donation receipt and use.
Please note that the following organizations are not eligible:
Governmental entities and organizations.
Hospitals and health care organizations.
Schools, childcare centers, academic institutions, and universities (however, philanthropic arms of educational organizations are eligible).
For more information about organization eligibility and guidelines, you can visit the Google for Nonprofits Eligibility page.
How Do I Get Started?
To get started with Google for Nonprofits, you can do one of the following:
Visit the Google for Nonprofits enrollment page and follow the instructions provided. You will need to follow Google's qualification and eligibility guidelines and ensure your account is set up correctly before you activate any products through Google.
Alternatively, you can complete this form on our website to get started. We will need the following information for your Google for Nonprofit Membership Application:
EIN Number
TechSoup validation token – If you do not have a TechSoup account or are not sure, we will walk you through creating one or gaining access to it.
Information about your organization and your goals for Internet Marketing (for instance, who your organization is trying to target or reach and why).
RankMonsters does not charge a fee to apply for the Google for Nonprofits Membership on your behalf, but we do charge a monthly management fee if you choose to enroll in one of our nonprofit management programs. If you would like to learn more about the available packages and programs we offer, take a look at our services page.
Why RankMonsters?
RankMonsters is a full-service Internet Marketing Company that specializes in administering the Google Adwords Grant for nonprofit clients. We are passionate about working with charitable organizations and helping them succeed online.
The RankMonsters team has years of experience applying for and managing nonprofit-focused marketing campaigns. We can help you avoid getting denied or rejected, and we can appeal suspensions or rejections from the past. We have studied the requirements and guidelines for the programs carefully and can ensure your accounts are set up the right way.
Start the Qualification Process
Applying for the Google Adwords Grant is a free, no obligation service.
Once approved, you can can choose to have RankMonsters create, maintain & maximize the Adwords Grant Campaign or you can manage the campaign on your own. Our no contract month-to-month services makes it easy for you to get started.
Increase your visibility on Google today!
Once I am approved for the Google Adwords Grant, how much is it going to cost me to manage the campaign?