We're Passionate About Helping Nonprofits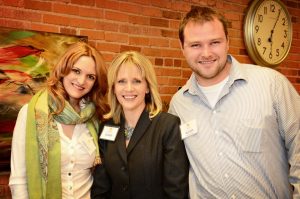 RankMonsters started out like any other internet marketing agency, but we quickly found purpose and passion in working with nonprofit organizations and helping them spread their message and services. We admire the work you do, and we want to help you share your cause. One of the reasons we enjoy working with nonprofits, specifically in obtaining and managing the Google Adwords Grant, is because we are able to make a significant and measurable impact. The Google Grant allows us to do more than just bring traffic to your website. It lets us establish and meet the goals you have in terms of bringing qualified visitors to you. Whether you're looking for donations, for outreach, or just for visibility, we can help you achieve it with the Google Grant.
RankMonsters was founded 2011 as a Search Engine Marketing Company. Since that time, RankMonsters has grown into a comprehensive, full-service Internet Marketing Company, specializing in nonprofits. Our team now manages online marketing strategies for several nonprofit organizations across the United States.
RankMonsters Management Team
RankMonsters Board Members
David Matthews, an entrepreneur and venture capitalist with 25 years of experience in building companies from startup to fruition. His venture capital funds have deployed over $150M into more than 50 investments during the past 16 yrs.
Mike Whitaker, a featured speaker and business development specialist, has challenged and coached hundreds of people and businesses to address and overcome hurdles encountered on their paths to success.